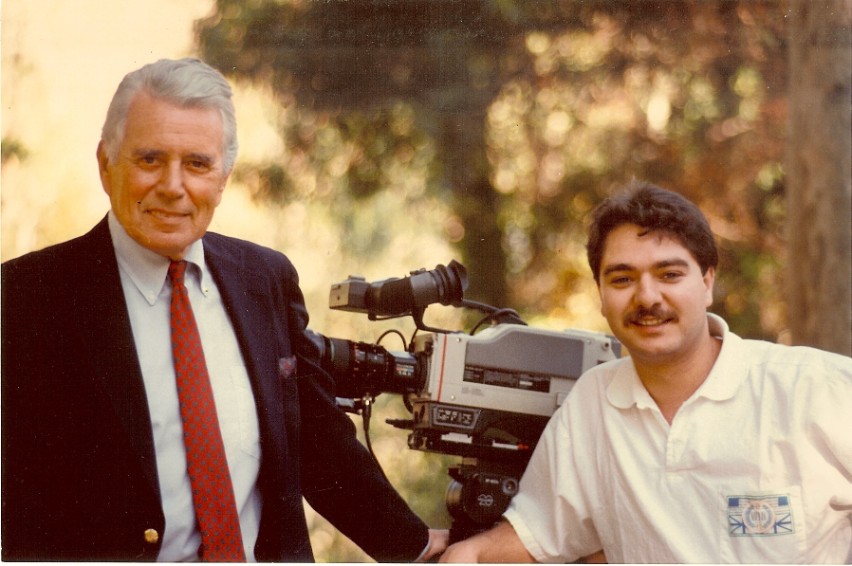 With actor John Forsythe during taping of "Nice guy's finish first" in mid 80's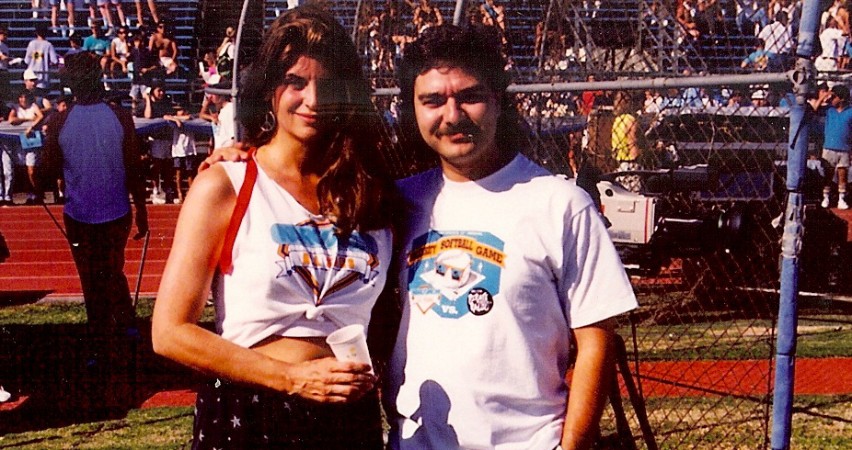 With actress Kirstie Alley in early 90's during taping of celebrity softball game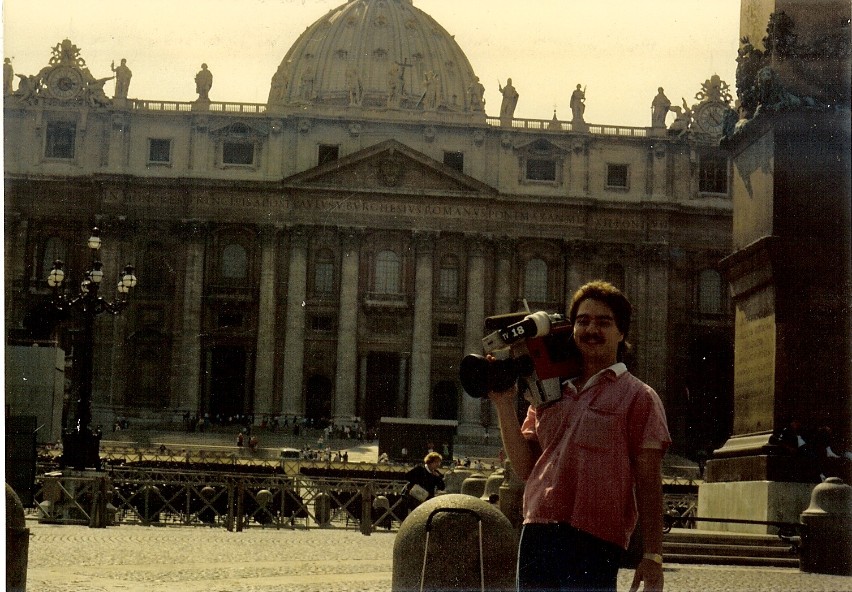 My first documentary in Italy Vatican 1985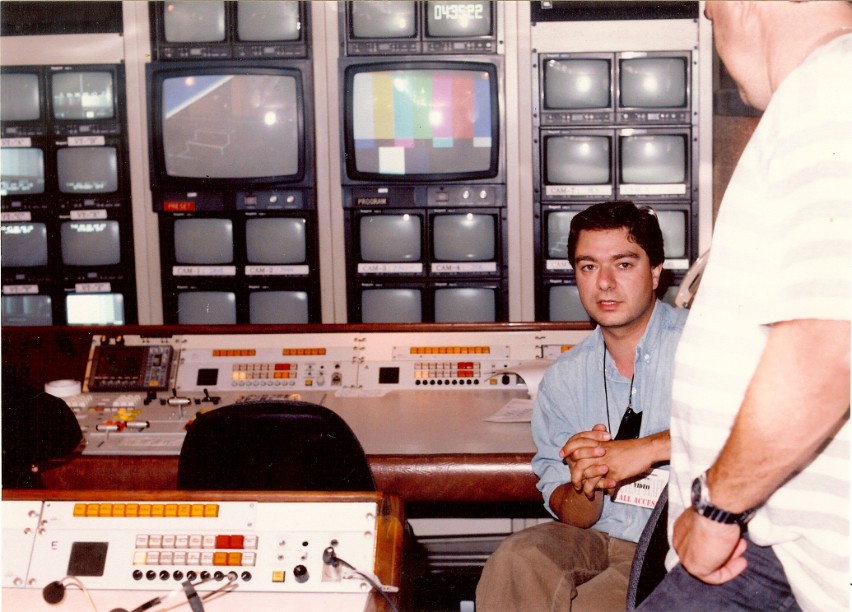 During rehearsals for a classical concert at Greek Theater 1993 using Schulmans truck.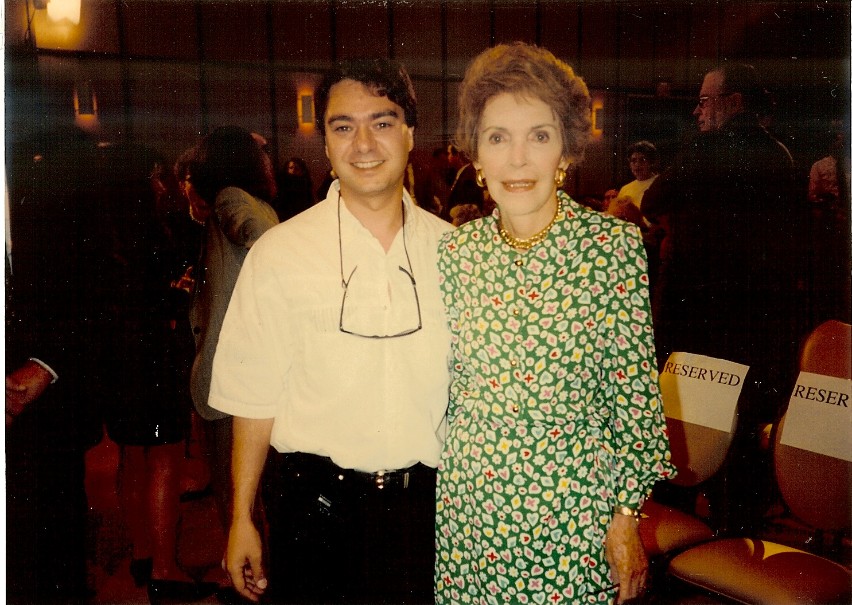 With Nancy Reagan, taping of life at the White house for C-Span, mid 90's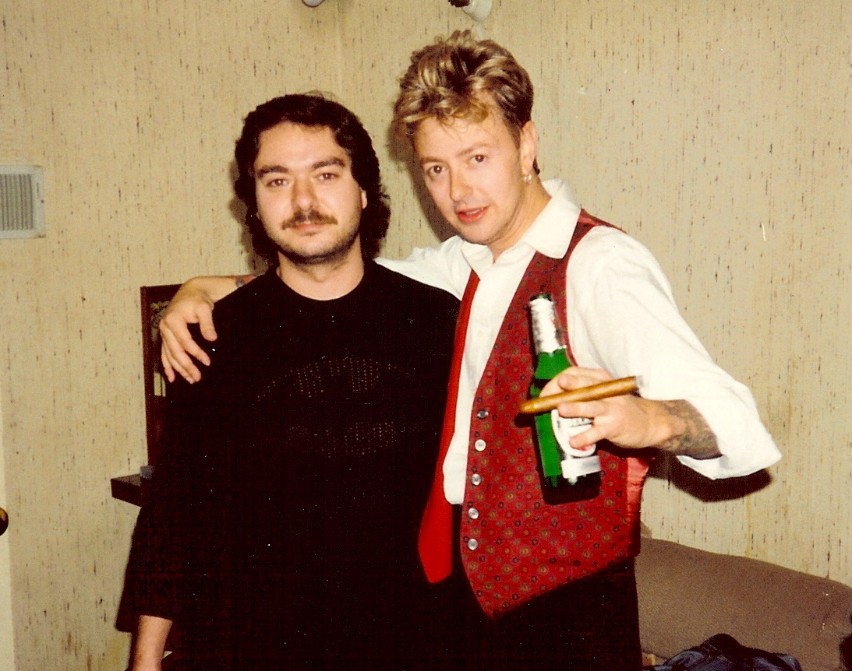 With musician Brian Setzer, his first solo concert after splitting with "The stray cats" mid 90'sse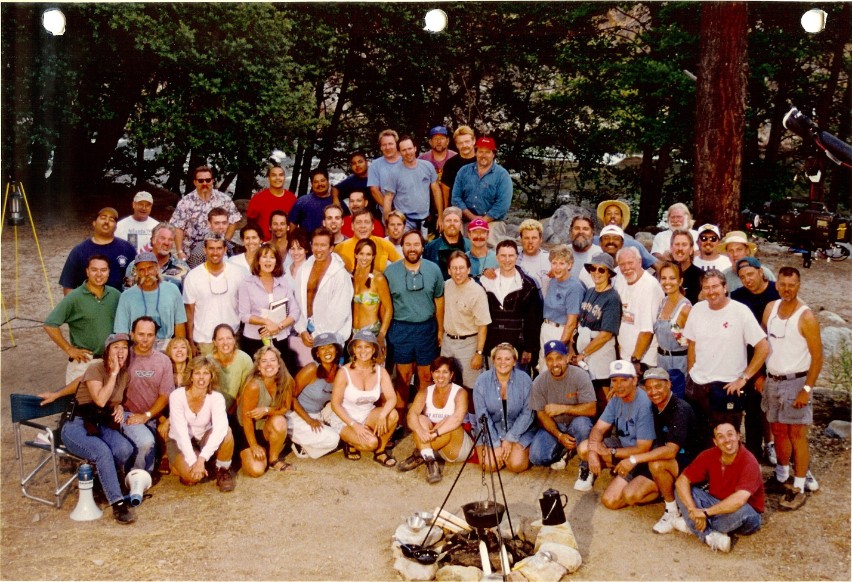 standing second row far left, with the cast and crew of "Home improvement" starring Tim Allen at Kirn River.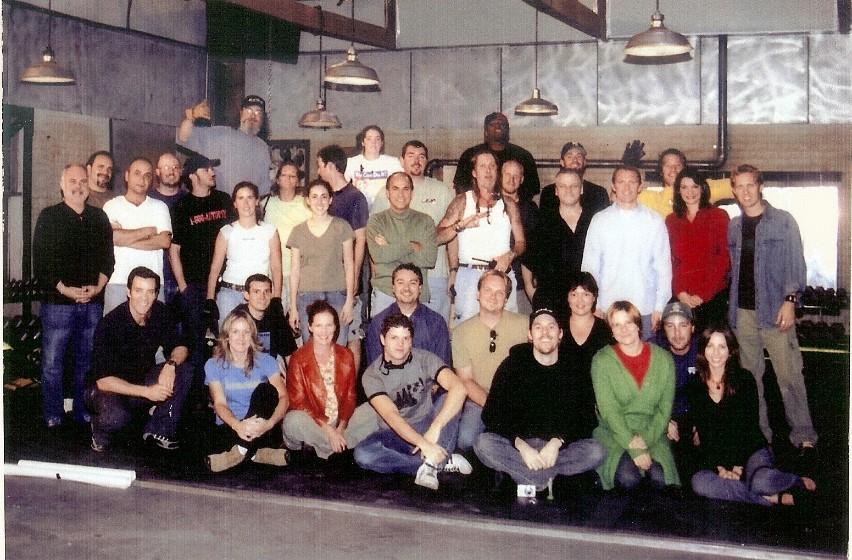 Cast and Crew of P-90X by Beach Body, ok this wasn't that long ago.